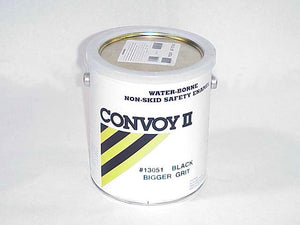 Non-Skid Paint - One Gallon (Black or Gray)
---
---
Choice of Black or Gray.
Non-Hazardous, easy clean-up, environmentally friendly.
Perfect for adding traction to all walkable surfaces on you car hauler.
When using this product on aluminum (or new smooth metal surfaces);
Degrease surface
Scuff surface with sand paper to create mechanical bond.
Prime surface with Xylene based, acrylic metal primer.